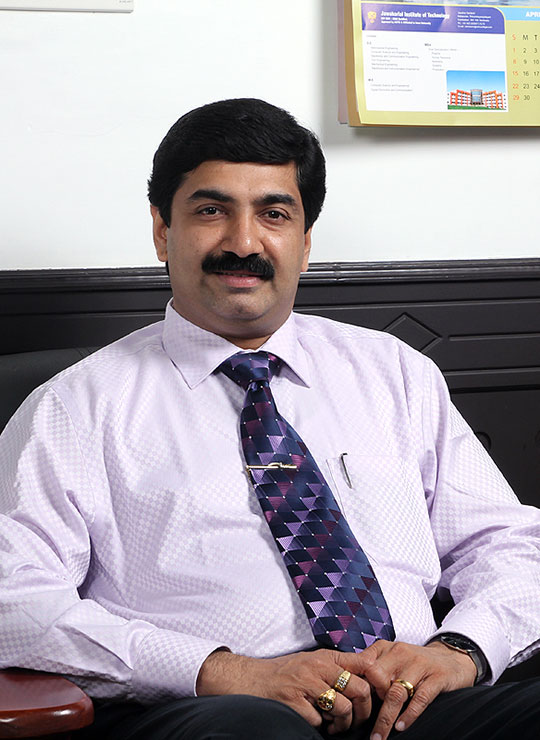 Trustee Message
The prestigious large galaxy of educational institutions in South India, popularly christened as "The Nehru Group of Institutions" is a name synonym to world class education. It would be my special privilege and pleasure to welcome one and all to an enchanting world of exclusive higher education for a truly challenging and much rewarding academic career. The campuses serve as a temple of learning for students of various academic streams. The ISO 14001-2004 certified large conglomeration of institutions has been founded by late P. K. Das an eminent academician and a Philanthropist and is patronized by the Nehru College of Educational & Charitable Trust way back in the year 1968. The group is on its 49th year of celebration of its selfless, dedicated and yeomen service to the field of higher education. The institutes are duly affiliated to Alagappa University, Karaikudi. Bharathiar University, Coimbatore. Anna University, Chennai.Calicut University, Calicut. and KUHAS. Located in parts of Tamil Nadu and Kerala states in the extreme South of India, spread over 300 acres of land in six campuses, the Nehru Group hosts around 20 renowned educational institutes catering to the diversified needs of students in Aeronautical Sciences, Engineering, Information Technology, Management, Medicine, Pharmacy, Architecture, Legal studies and Arts & Sciences.
A step into the Nehru Group of Institutions is a right step into a brighter world of education and a knowledge hub. It is worth one takes up a chance to experience the difference and to enjoy the "Joy of learning".
Adv.Dr.P.Krishnadas LLB, MBA, DEM, PhD.
Managing Trustee