COMPUTER SCIENCE AND ENGINEERING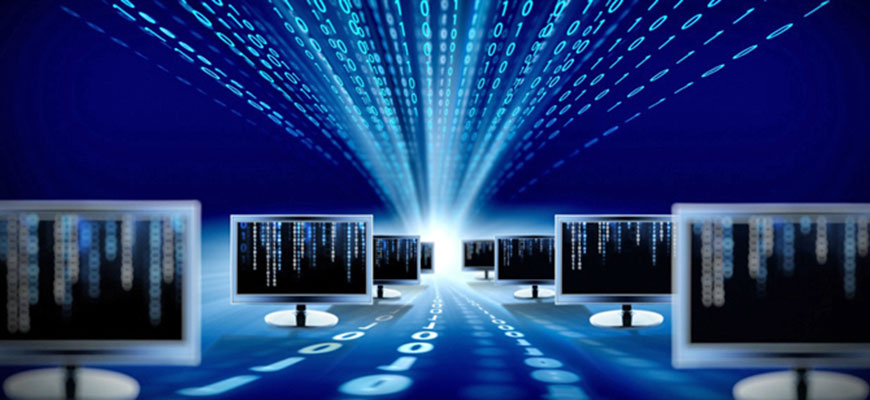 Vision
To produce highly competent and innovative Computer Professionals to meet the global demands.
Mission
To impart quality education by creative teaching learning process.
To be technically competent, ethical and socially responsible throughout the professional career.
To inculcate leadership qualities and entrepreneurship culture to meet the global standards.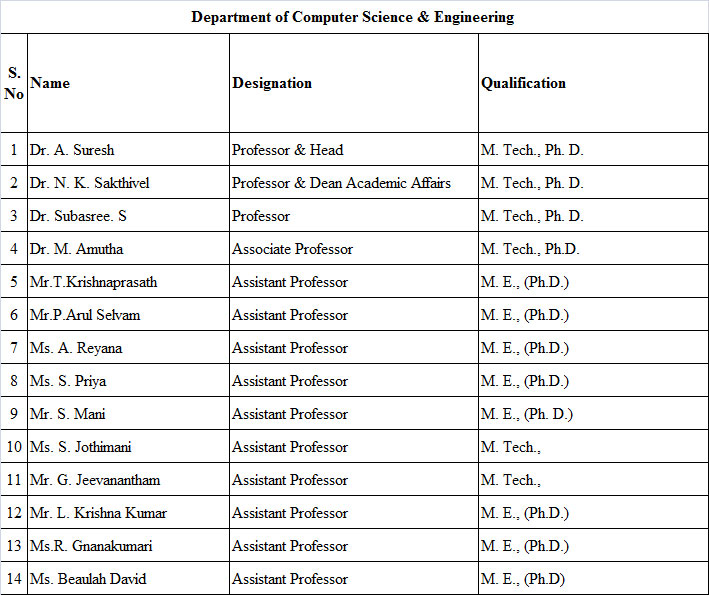 PROGRAMME EDUCATIONAL OBJECTIVES (PEOs)
PEO1: To apply acquired knowledge in mathematical, scientific and engineering principles in order to excel in professional career.
PEO2: To analyze real life problems adapting to recent developments using IT tools, revealing professional pursuit and ethical attitude, in order to provide economically feasible engineering solutions that are technically sound and socially acceptable.
PEO3: To carry out complex engineering activities with best practices exhibiting communication skills, team work and interpersonal skills to enable continued professional development through life-long learning.
PROGRAMME SPECIFIC OUTCOMES (PSOs)
PSO1:Professional Skills: Acquaint in-depth knowledge on the basic concepts of computer science domain.
PSO2: Problem Solving Skills: Analyze, design and develop computational solutions for multidisciplinary environment in the context of technological changes.
PSO3:Apply the standard practices to set up a career path in the field of information and communication technology.
LABORATORY DETAILS
Intel Intelligent Systems Laboratory - IoT Centre of Excellence
CISCO Incubator Laboratory - Network and Design
Dennis Ritchie
Application Development Laboratory
Project Laboratory
Rasmus Lerdorf
Operating System Laboratory
Programming Laboratory
Ada Lovelace Laboartory
Network and Security Laboratory
DBMS Laboratory
MOU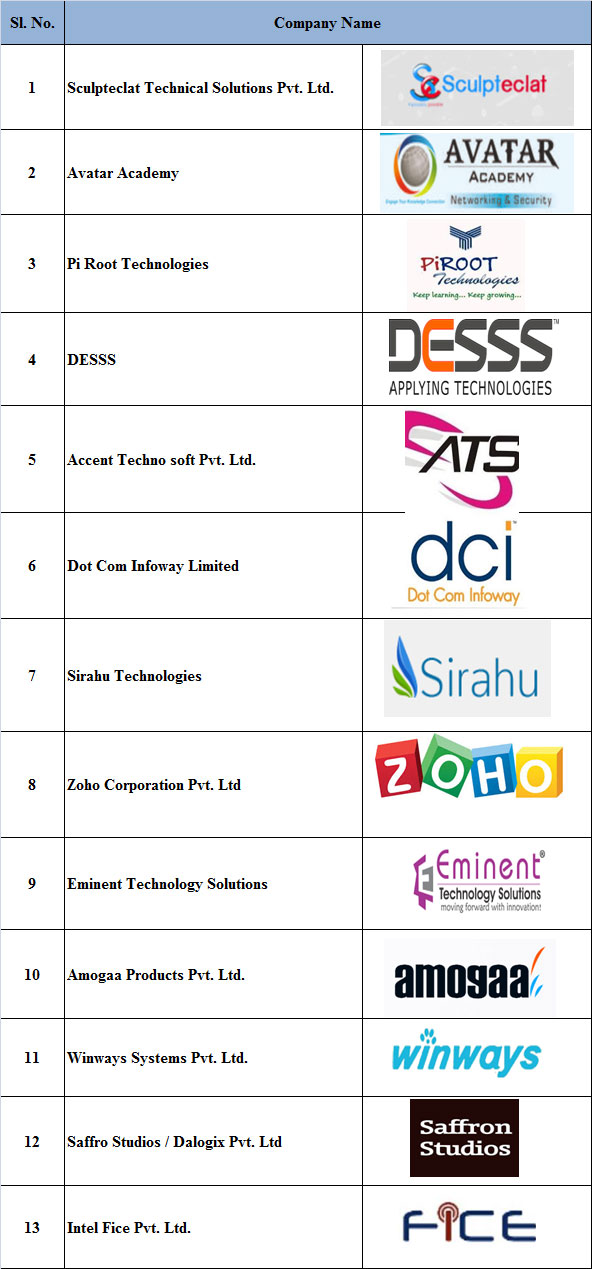 Academic Year 2018 - 2019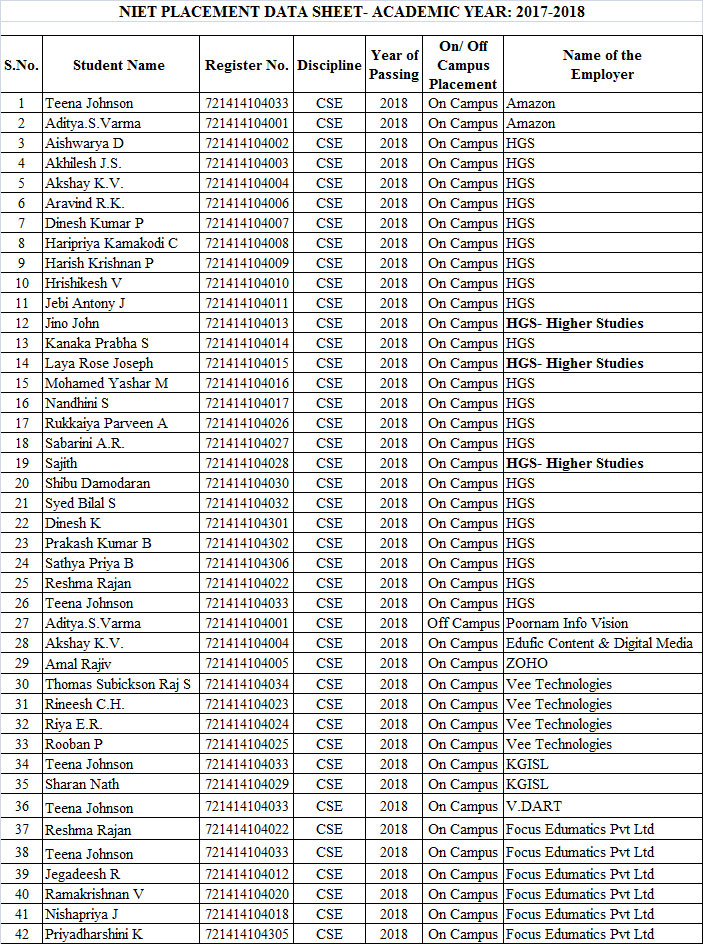 Academic Year 2017 – 2018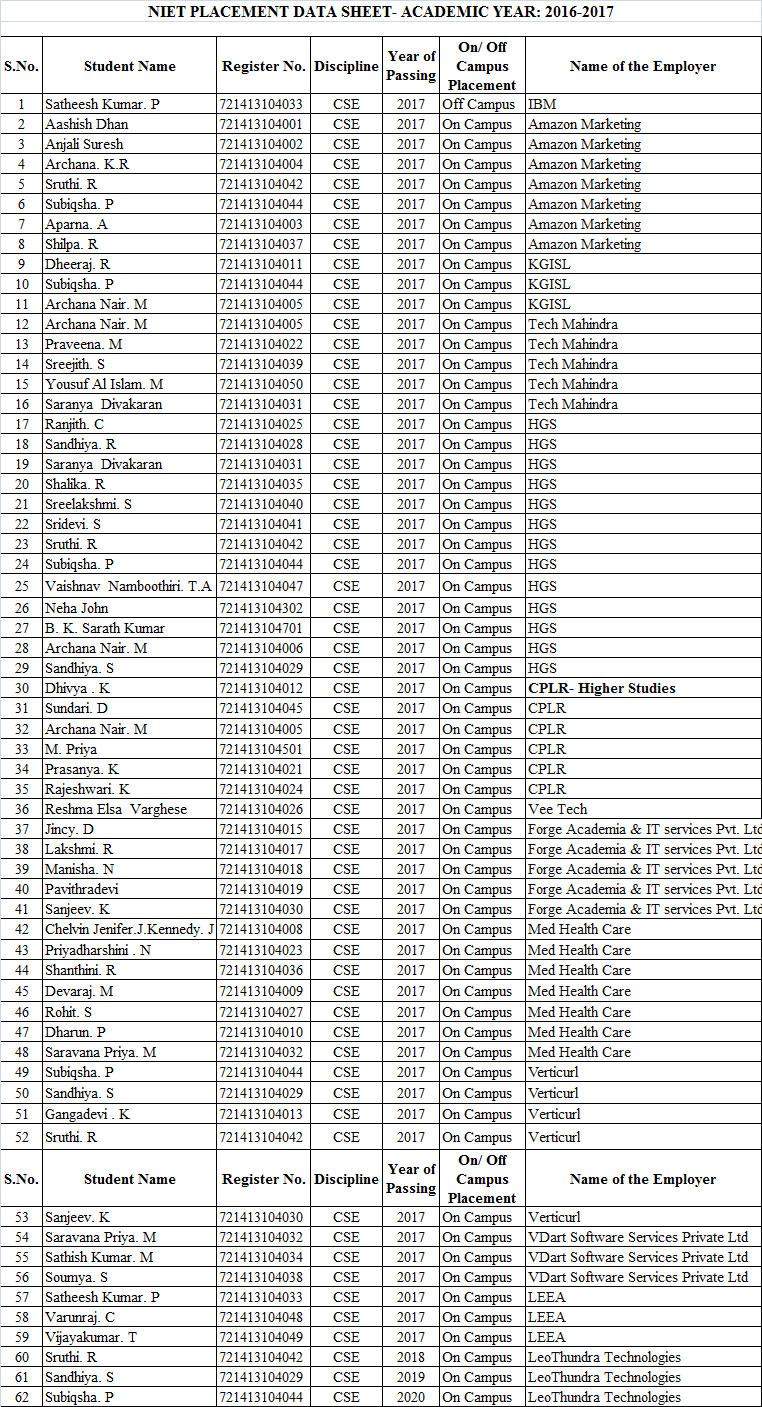 Academic Year 2016 – 2017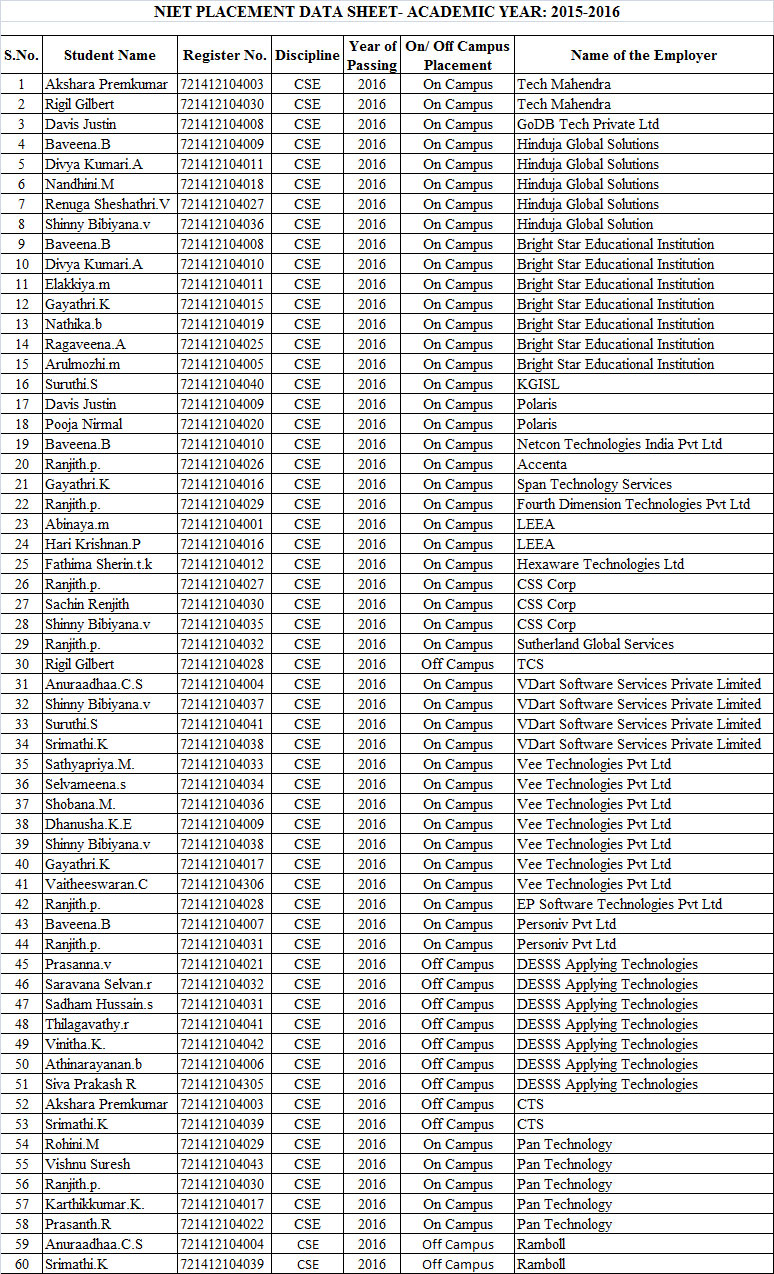 Academic Year 2015 – 2016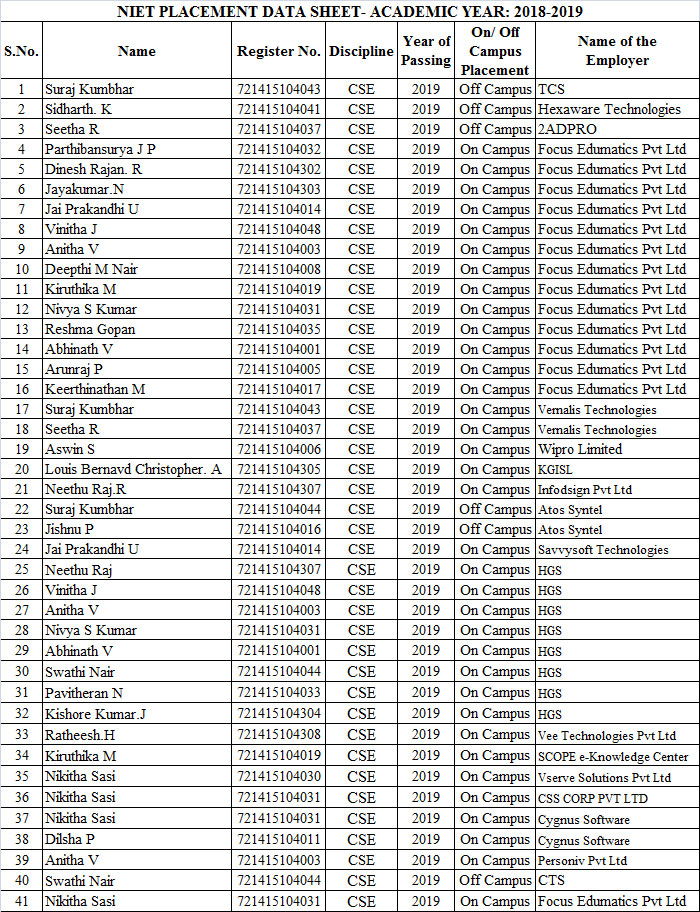 Industrial Visits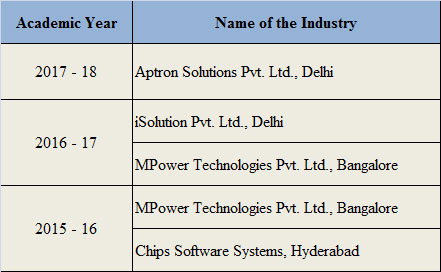 Internship Training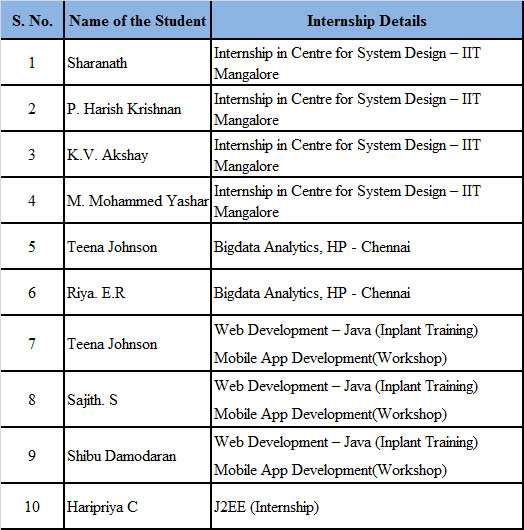 Industrial Projects